Choosing a rehabilitation center where your loved one can recover from an injury or illness is an important decision. The facility you decide on will play a major role in how quickly your family member rehabilitates back to their personal best, as well as the quality of care he or she receives along the way.
As you consider your options, the following criteria will help you choose the best facility for a safe, comfortable, and therapeutic recovery.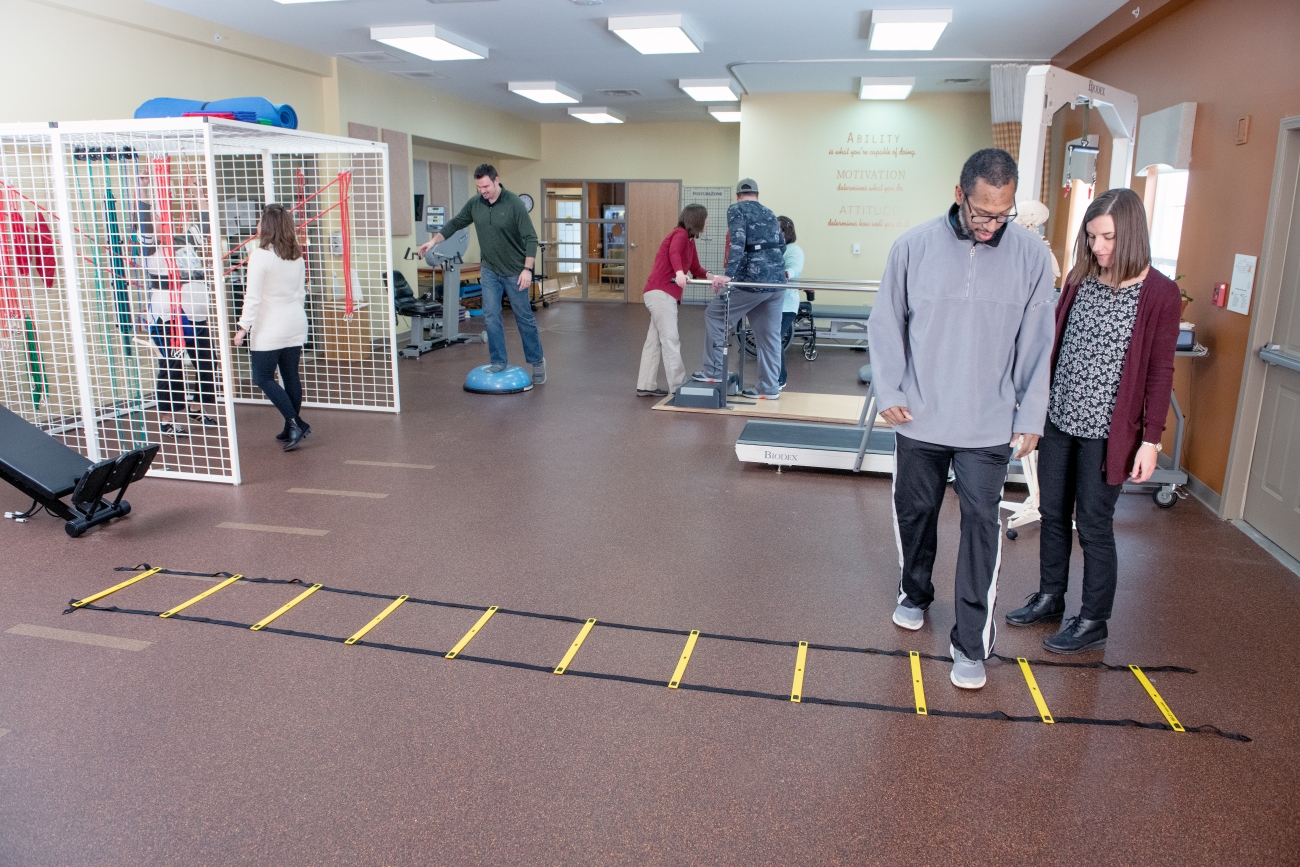 1. Choose a licensed and certified facility.
When searching for a rehabilitation center, limit your searches to those with state licensure and certification by the Centers for Medicare and Medicaid; these serve as important indicators of the quality of care a facility provides. Look for a facility with a four or five star rating.
2. Determine whether patients receive customized treatment plans.
No two patients' road to recovery is the same, so avoid rehabilitation centers that use a one-size-fits-all approach to treatment. The plan of care should be developed by an interdisciplinary team of medical specialists with input from the patient and his or her caregivers.
3. Consider cost and whether your family's health insurance is accepted.
Ask each rehabilitation center about how billing is handled. To ease the financial burden, limit your options to facilities that accept Medicare/Medi-Cal or the private insurance coverage your loved one carries.
4. Tour facilities in person to evaluate the atmosphere and lifestyle.
Take a tour of each of the rehabilitation centers on your list and ask to see patient rooms and common spaces. Make a mental note of the cleanliness, comfort, and privacy, and inquire about social events, activities, and access to religious services.
5. Look for a facility with medical staff available 24/7.
Having a board-certified physician on-site and available at all times is a good indicator that a rehabilitation center has its patients' safety and wellbeing at top of mind.
6. Consider the type of rehabilitation your loved one needs.
Whether your family member requires physical therapy following back surgery or speech therapy after a stroke, be sure the facility you choose offers the type of rehabilitation he or she requires with staff who are specially trained to help patients in these areas.
7. Inquire about how much therapy the patient will receive.
The best rehab facilities in San Diego will provide between one and three hours of therapy each day, spread out at different times. The therapy should be progressive as the patient gains strength and focus on specific goals for functionality and independence.
If your loved one is in the hospital, you may be tasked with making medical decisions on their behalf. Among them will be deciding where to send him or her for rehabilitation following release. Bella Vista Health Center makes this choice an easy one.
Our five-star rated rehabilitation center offers customized programs of care tailored to each patient's individual needs. During their stay, patients enjoy comfortable accommodations at our recently remodeled facility, 24-hour access to medical staff, and added perks like delicious meals, social activities, local transportation, and salon services.
Contact us for more information.