After completing Residential Treatment, patients leave to go back home. For some patients, going home is not an option. Some don't have homes while others do not have a safe or supportive environment to return to. After completing personalized addiction treatment programs, those patients have the opportunity to live in a Recovery Home. Recovery Homes are safe, sober living environments for those who need continued support after the completion of a Residential program.
Benefits of a Recovery Home
Greater chance of a successful outcome – Living in a Recovery Home provides individuals with substance use disorders a chance to continue treatment. Research shows the best outcomes and greatest chance of success for a patient is associated with a longer stay in treatment. Recovery Home was among the first Recovery Homes to offer Intensive Outpatient programs onsite, a model which has become the standard among Recovery Homes in Illinois. Now all patients staying in a Gateway Recovery Home participate in Outpatient treatment.
A safe and nurturing sober environment – For many patients, going back to their old homes means being close to people who have influenced their substance use in the past and exposure to substances. A Recovery Home allows for patients to live in a drug- and alcohol-free home.
Continued support – While living in a Recovery Home, patients are surrounded by individuals who are going through the same struggles as them and who are also focused on their lifelong recovery.
New skills – Living in a Recovery Home allows for patients to continue developing a variety of skills that they will need to find employment and new housing in addition to maintaining their sobriety once they leave.
A Typical Day at a Recovery Home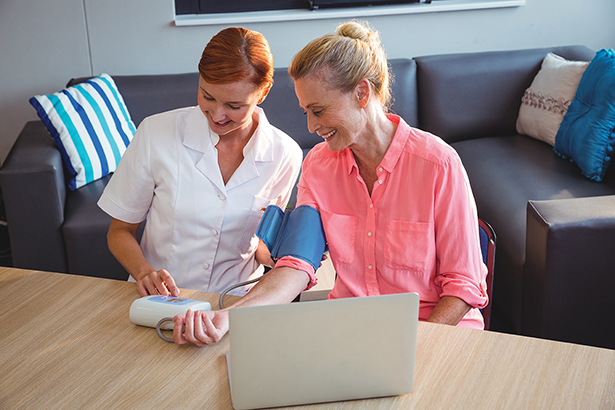 Sally Thoren, executive director at our service, provides a snapshot of a typical day for a patient staying in the sober living program, which begins with breakfast and chores at 7 a.m. and ends with a 12-step meeting at 10 p.m.
"There is a daily house meeting with reflections, goals and announcements," Thoren explains. "All patients must be enrolled in Outpatient Treatment and be looking for permanent housing and employment. So after the house meeting, many will be involved in those activities. All the patients are assigned a case manager to assist with their recovery planning, job and housing search."
While transitioning from Residential care to being on their own and starting a new chapter in their lives, many patients need an environment that fosters and supports their path to lifelong recovery. Our service offers safe, secure and positive environments for these patients.