Steps To Help You Choose The Right Rehab
Drug and alcohol abuse and addiction are truly terrible conditions that cause damage to lives and to families. Luckily, there are thousands of treatment facilities across the United States that are dedicated to starting those in need on the road to recovery and helping them stay on it. There is a wide variety of treatment programs, and the experience of any given treatment seeker will be dramatically different from that of another.
Your sobriety is very important, which is why it's so important that you choose the right rehab. The right program will make it much more likely that you complete the program successfully, leave the program sober, and maintain your sobriety after you return to your life. However, the sheer number of options available means that making a choice can be hard, and the sad truth is that some rehabs are better than others. It's important to figure out what your preferences are so you can make the right selection. Taking the following steps will help you choose the right rehab.
Decide What Your Rehab Goals And Needs Are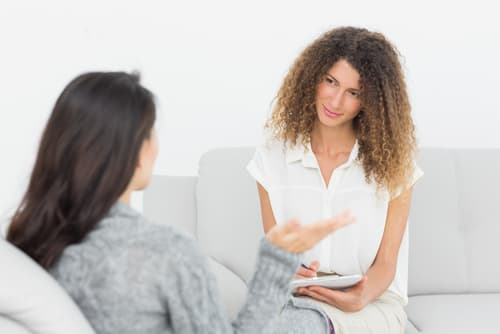 Every rehab has different specialties. Even those rehabs with the same specialty will measure success differently and take different paths to get there. It is extremely important that you choose a treatment facility that will be able to help you reach your rehab goals; before you do that, you have to know what your rehab goals are.
The first step in determining your rehab goals is deciding which substances and/or behaviors you want to recover from. The next step is determining whether there are any other underlying issues, such as dual diagnosis or medical conditions, that you wish to have treated at the same time. Then you have to figure out what success means to you. Is your initial goal to get through detox and remain sober for the first 30 days? Would 6 months of sobriety be a success? A year? Only you and your loved ones can decide on what your goals are.
Consult With A Treatment Provider
A great way to find out what your treatment options are and to find a facility that most closely matches your rehab goals is to consult with a treatment provider. The sheer number of options available makes it difficult to decide without help. Also, treatment providers are very familiar with many aspects of rehab that people are likely not aware of. They also know facilities very well and can provide invaluable information. These dedicated individuals can help discuss available treatment options and connect you with rehabs. Contact a treatment provider for free right now.
Investigate Various Rehab Options
Whether you found rehab options from your own research or were provided them by a treatment provider, it is important that you investigate them. Some information will be available on websites, while you may have to call and ask for other information. Top-rated treatment facilities want to make sure that you will find success in their program, and they have nothing to hide. They should be happy to answer any questions you may have.
Factors To Consider
Many factors determine which rehab is best for your circumstances, and some factors are more important than others. Here are some that are the most important to many treatment seekers.
Inpatient vs. Outpatient
There are 2 major forms of rehab: inpatient rehab, where the patient stays at the rehab facility, and outpatient rehab, where the patient stays at home but goes to treatment during the day. There are many advantages and disadvantages to both, so the right choice really depends on the individual's needs. In general, inpatient treatment has a considerably higher success rate; it is also usually more expensive and disruptive to daily life, however. Conversely, outpatient treatment generally has a lower success rate; it, on the other hand, is less expensive and allows patients to maintain more of their normal routine.
Specialties
Every treatment center has a different set of addictions that they specialize in treating; for example, alcoholism or patients with a dual diagnosis might be specialties. Most facilities have greater success treating some addictions than others. It is very important to select a rehab facility that both specializes in and has a positive track record of treating patients with your specific needs.
Treatments And Therapies
There are thousands of different treatment models and therapy options available for the treatment of drug and alcohol addiction. This makes it possible for everyone to find the treatment that works best for them, but it also means that it is possible to choose a rehab where the available therapies are not the best fit. It is very useful to research different types of therapies, especially if you have not attended treatment before.
Amenities
The available amenities are some of the biggest and most obvious differentiators between drug and alcohol rehabs. There are rehabs that provide a standard of living that rivals or exceeds that of 5-star hotels, and there are rehabs that have extremely basic but fully-functional facilities that more than adequately help patients get sober. The range of amenities offered is truly huge, meaning that you will likely find a facility that offers anything you are looking for.